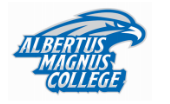 Welcome to Albertus Magnus College Video Streaming
---
Loading the player...
---
*You can now use any web browser except Safari to watch streaming videos.
This video player will not work with Safari for Mac or PC because it does not support MP4 files. The best browser to use when watching streaming videos is Microsoft Edge. You can still use Google Chrome to watch streaming videos, but you won't be able to fast-forward or rewind the videos in Chrome.
If you have issues with this video, please make sure you have the most recent version of Adobe Flash.
Please report any issues with this video to ITS via email its-help@albertus.edu or phone (203) 773-0205.